Tri-Band Mesh WiFi 6 System
Unparallel coverage, speed, and capacity to boost business productivity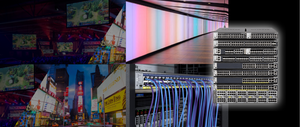 M4300 - Fully Managed Gigabit Switches
Gigabit Switches ready for your network upgrading or new AVoIP deployment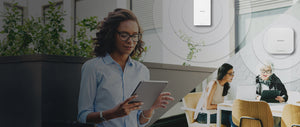 Affordable, easy-to-install, high-speed WiFi keeps employees and customers connected.

Business - Corporate - Commercial Networking Solutions
Essential networking tools and hardware for your organisation, or infrastrcture needs and upscaling projects
Mesh WiFi for Business
Tired of slow WiFi or weak signals? With high-performance AC & AX Orbi hardware ensures you get Stronger, Faster, and more Reliable WiFi everywhere. Simple to install, easier to manage, add Satellites (nodes) for extended coverage.

Browse 'Business Mesh WiFi'
10Gbe Switches
Realize high-speed network growth for a multitude of deployment scenarios, using existing cabling investments with cost-effective 10G copper switches to suit all deployments, and 10GbE Fiber Switch options.
Browse '10Gbe' Switches
Pro AV/AV over IP Switches
Netgear Top-of-line Managed switches for professional AV deployment - 1G AV over IP. Designed and built for clean integration in AV racks, and pre-configured for out-of-the-box functionality.
Browse 'Pro AVoIP' Switches

Home - Lounge - Home office - Entertainment Room Networking
Home is where the heart is. Upgrade your home network